Traffic information for the 2016 Tour de France in Normandy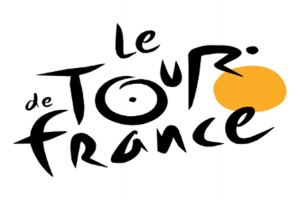 Traffic information for the 2016 Tour de France in Normandy


Information source: Préfecture de la Manche
Author: Marc Laurenceau
The start of the Tour de France 2016 takes place on Saturday, July 2nd at Mont-Saint-Michel in the English Channel. For three days, Normandy welcomes 22 teams and 198 cyclists on its land rich in historical heritage, particularly linked to the Second World War. Here is the summary and practical information of these three Norman steps.
Stage 1 – 2 July 2016
This first stage, 188 km long, leads the riders to Utah Beach, the US landing beach during Operation Overlord on June 6, 1944. The start of this first stage is scheduled at 12:50 (12:20 pm for the fictitious start) At the foot of Mont-Saint-Michel, one of the most visited tourist sites in France with three million visitors a year. The peloton then proceeds to Avranches, Granville and Bréhal along the coast. At Lessay, the runners will head east through Sainte-Mère-Église before arriving in Utah Beach between 5 pm and 5:30 pm.
Here are the practical information about this first day of the race:
Stage 2 – 3 July 2016
The start of the second stage of the Tour de France 2016 takes place in Saint-Lô on July 3rd. Saint-Lô, also known as the capital of the ruins during the Battle of Normandy, was destroyed to almost 90% in 1944. The riders must rally Cherbourg-En-Contentin at a distance of 183 kilometers along essentially the west coast Of Cotentin, including the crossing of Coutances, Lessay, Barneville-Carteret and Les Pieux. The last part of the course is already spectacular with the passage of the coast of Glacière to the finish line. The cyclists will pass near the fort of the Roule, testimony of the fortifications protecting the port in deep waters of Cherbourg.
Here you will find practical information about the second day of the Tour de France 2016:
Stage 3 – 4 July 2016
The start of the third stage of the Tour de France 2016 takes place in Granville on 4 July. The runners rush for a 223-kilometer long route and leave Normandy to reach Angers. Apart from the difficulty of Villedieu-les-Poêles with a coast classified in fourth category, the race day is dedicated to sprinters.
Here you will find practical information about this third day of the Tour de France 2016: