Closure of the Normandy Tank Museum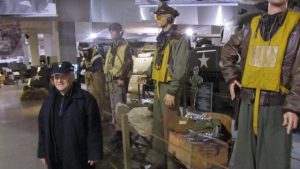 June 22nd, 2016:

Closure of the Normandy Tank Museum


Information source: Ouest-France
The Normandy Tank Museum, near Carentan, will close in mid-September. The armor collection will be auctioned off. The Normandy Tank Museum opened its doors on 1 June 2013 in Catz near Carentan (Manche).
But a few days ago, the owner of the exhibition's collection and museum's president, Patrick Nerrant, announced his intention to close the museum and auction off his vast collection of Second World War tanks, guns, aircraft and motorcycles from the US and Germany.
"The sale will be carried out by the company Artcurial on September 18th, on site. Everything will certainly go abroad. It's a shame, but when we're in too much, we go" says Patrick Nerrant, noting economic reasons but also misunderstandings with the administrations and the neighborhood.