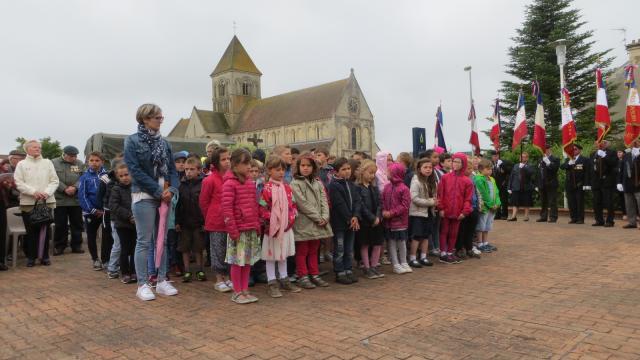 June 27th, 2016 :

Inauguration of a commemorative plaque in Cheux


Information source: Ouest-France
Monday, June 27, 2016, seventy-two years after the liberation of the commune, day after day, a plaque was laid in honor of four young soldiers, dead at Cheux. The children laid flowers.
A tribute was paid on Monday morning to four young men who took part in the liberation of Cheux on June 26, 1944. Gathered in front of the town hall, veterans, including President Georges Hamelin, flag bearers, D-Day Academy President Jean-Pierre Benhamou and Cheux local officials came to pay their respects to Royston Painter, Peter Davies, Charles Poultier and David Gotobed.