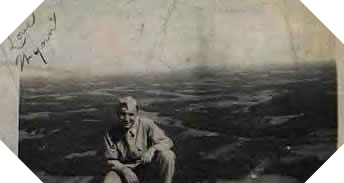 Robert "Popeye" Wynn grew up in South Hill, Virginia (USA). He began working in the Norfolk Naval Yard after High School.
He joined the Airborne troops in 1942 in Toccoa, Georgia, where he was transfered to the Easy and he completed his basic training.
Wounded on June 6, 1944 in Normandy during the attack near the Brécourt Manor, "Popeye" Wynn returns to Easy Company just before operation Market Garden.