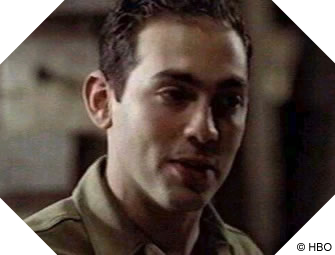 Walter Gordon grew up in a bourgeois family in Jackson, Mississippi (USA) and is part for two years of the Millsaps College before the events of Pearl Harbor on December 7, 1941.
When trying to engage in the Army, Walter discovers he is colorblind. He is refused by the Marines and the Navy.
Walter Gordon s'engage alors dans l'Armée de Terre américaine à Philadelphia, où il parvient à passer à travers les test de perception des couleurs. Walter Gordon then volunteers in the U.S. Army in Philadelphia, where he manages to pass through the test color vision. He then volunteers in the Airborne troops since he wants to do a job with a real purpose.
He completes his basic training at Camp Toccoa, Georgia.