Landing Craft Infantry (LCI)
History, technical sheet and photo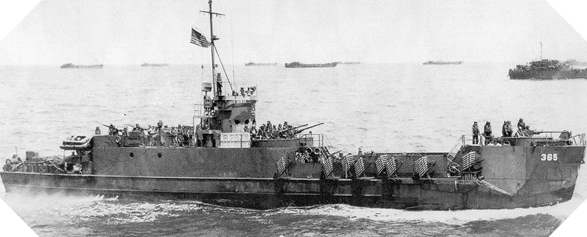 Landing Craft Infantry (LCI) history

The Americans wanted a landing ship capable of transporting several hundred soldiers (200 equipped and 250 for simple transport) before the start of the Second World War.
American engineers are developing a large ship, the LCI (Landing Craft Infantry), more than 48 meters long, capable of moving at a speed of 12 knots. Powerfully armed against air attacks, the LCI disembarks its men by means of two footbridges, arranged on each side. The soldiers have to descend along this ramp in single file to reach the ground.
Many American soldiers are disembarked from LCI during the D-Day amphibious assault. On Omaha Beach, the German shooters are killing one by one the American soldiers who descend along the landing ramps before they even touch floor.
Landing Craft Infantry (LCI) specification

Creator/User: United States of America
Denomination: LCI(L)
Propulsion: two banks Detroit diesel 6051 quad-71, 2 shafts (4 engines per shaft), 1,600 bhp (1,193 kW)
Transport capacity: 30-35 equipped soldiers
Armament: four Oerlikon 20 mm cannon
Crew: 24 (3 officers, 21 enlisted)
Propulsion: 2 fois 4 Gray-Marine
Transport capacity: 180 equipped soldiers
Weight: 240,000 kg
Speed: 12 knots
Length: 48,31 m