Interactive Normandy Map of the 2019 D-Day Commemorations
D-Day and the Battle of Normandy 75th Anniversary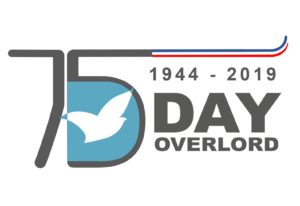 This page allows you to view all the ceremonies, exhibitions and military camps organized in 2019 on the occasion of the 75th anniversary of the Normandy landings and the Battle of Normandy.
To access the full list of events, click here.
To add an event to this list, click here.
Instructions: Click on the different icons to discover the details of the activities. You can move the map using your computer mouse (wheel and clicks) and the arrows on your keyboard.
Follow the news of the commemorations live on the official facebook page D-Day Overlord (events, appointments, photos …):

 Back to the D-Day commemorations menu
DDay-Overlord.com – Reproduction subject to authorization of the author –
Contact