HMS Locust
Index of Allied warships during Operation Neptune
History, technical sheet and photo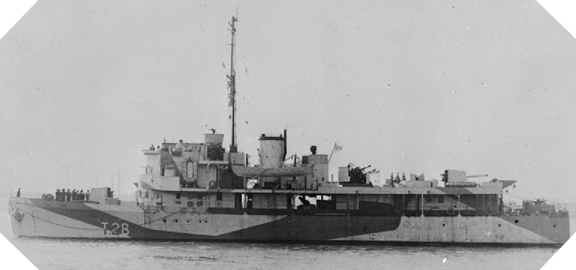 History of HMS Locust
The Locust was launched on September 28, 1939 and entered service on May 17, 1940. It is one of four gunboats of the class bearing its name to enter service during the Second World War.
Its main mission is to bombard coastal objectives and it is for this purpose that it is engaged in Operation Neptune off Sword Beach. Commanded by Captain William Ronald Christopher Leggatt on June 6, 1944, he served as head of the Assault Group S.1. On D-Day, he is hit by a direct shot but manages to be repaired.
Removed from active service after the war and until 1951, it was then used for the training of the Royal Navy reserve until 1968, when Locust finally left the service and was scrapped.
HMS Locust technical sheet
Creator/User: Britain
Denomination: T28 – H.M.S. Locust
Ship class: Dragonfly-class river gunboat
Crew: 74 sailors
Armament (1944): 2x 20 mm Oerlikon guns
Displacement: 585 tons
Speed: 17 knots
Length: 60 m
Beam: 10 m
Draught: 1,5 m