USS Baldwin
Index of Allied warships during Operation Neptune
History, technical sheet and photo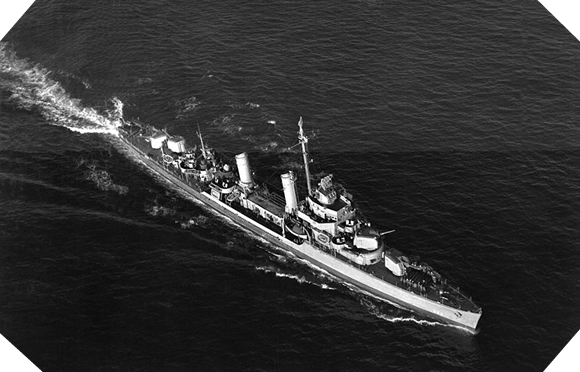 USS Baldwin history

The USS Baldwin was launched on 14 June 1942 and entered service on 30 April 1943. Engaged as a flagship of the 36th squadron of destroyers, it initially operated along the eastern US coasts before escorting convoys in the Atlantic Ocean.
On April 17, 1944, it made its way to the English Channel as part of the preparations for Operation Neptune and arrived on 28 April in Plymouth, where it carried out several patrols. On June 6, 1944, USS Baldwin was deployed within the Western Task Force under American command and bombarded German batteries. Touched twice by enemy fire, it nevertheless pursued its naval support mission.
On 9 June, it destroyed a German E-Boot and then on 15 July it returned to England. A few days later, it made its way to the Mediterranean Sea and then participated in the landing of Provence within the Task Group 80.6 in August 1944.
In 1945, USS Baldwin returned to US waters before continuing fighting in the Pacific among Task Force 55 operating in Okinawa. In October, it patrolled off Korea.
Deployed along the eastern coast of the United States at the end of its military career, it was retired from service on June 20, 1946 and placed in reserve before being demolished as of June 6, 1961.
USS Baldwin technical sheet

Creator/User: United States of America
Denomination: DD 624 – U.S.S. Baldwin
Class: Gleaves-class destroyer
Crew: 276 sailors
Armament (1944): 4x 127 mm guns, 4x 40 mm Bofors guns, 7x 20 mm Oerlikon guns, 6x 12,7 mm machine guns, 5x 533 mm torpedo tubes
Displacement: 1,630 tons
Speed: 35 knots
Length: 106,17 m
Beam: 10,97 m
Draught: 5,33 m