USS Carmick
Index of Allied warships during Operation Neptune
History, technical sheet and photo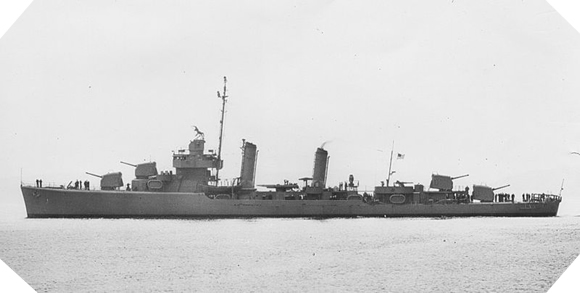 USS Carmick history

The Carmick destroyer was launched on 8 March 1942 and entered into service on 28 December of the same year. Its first missions took place in the Gulf of Mexico and in the Atlantic Ocean, where it escorted convoys until the beginning of 1944.
On April 18, 1944, the USS Carmick left Boston and made its way to Plymouth in order to participate in Operation Neptune. On June 6, 1944, it bombarded the German positions in the area of ​​Omaha Beach and then participated in the following days to the naval fire support to the Allied land forces. On June 10, it managed to destroy a German Heinkel bomber flying over the armada. From 17 June, it start patrolling in the English Channel to prevent any infiltration of German warships before heading for the Mediterranean Sea on 18 July 1944.
During its participation in the landing of Provence, it managed to destroy a German E-Boot on 18 August. After the signing of the armistice in May 1945 (Victory in Europe Day), it returned to the United States to be transformed into a rapid minesweeper. The USS Carmick then took part in naval operations in the Pacific until the end of the Second World War.
Engaged off the coast of Korea from October 1950 in Task Force 95, it demolished the mines of the Chinnampo harbor. Placed in reserve as of February 13, 1954, it was sold on October 7, 1972 to be scrapped.
USS Carmick technical sheet

Creator/User: United States of America
Denomination: DD 493 – U.S.S. Carmick
Class: Gleaves-class destroyer

Crew: 276 sailors
Armament (1944): 5x 127 mm guns, 6x 20 mm Oerlikon guns, 6x 12,7 mm machine guns, 10x 533 mm torpedo tubes
Displacement: 1,630 tons
Speed: 35 knots
Length: 106,15 m
Beam: 11 m
Draught : 3,61 m