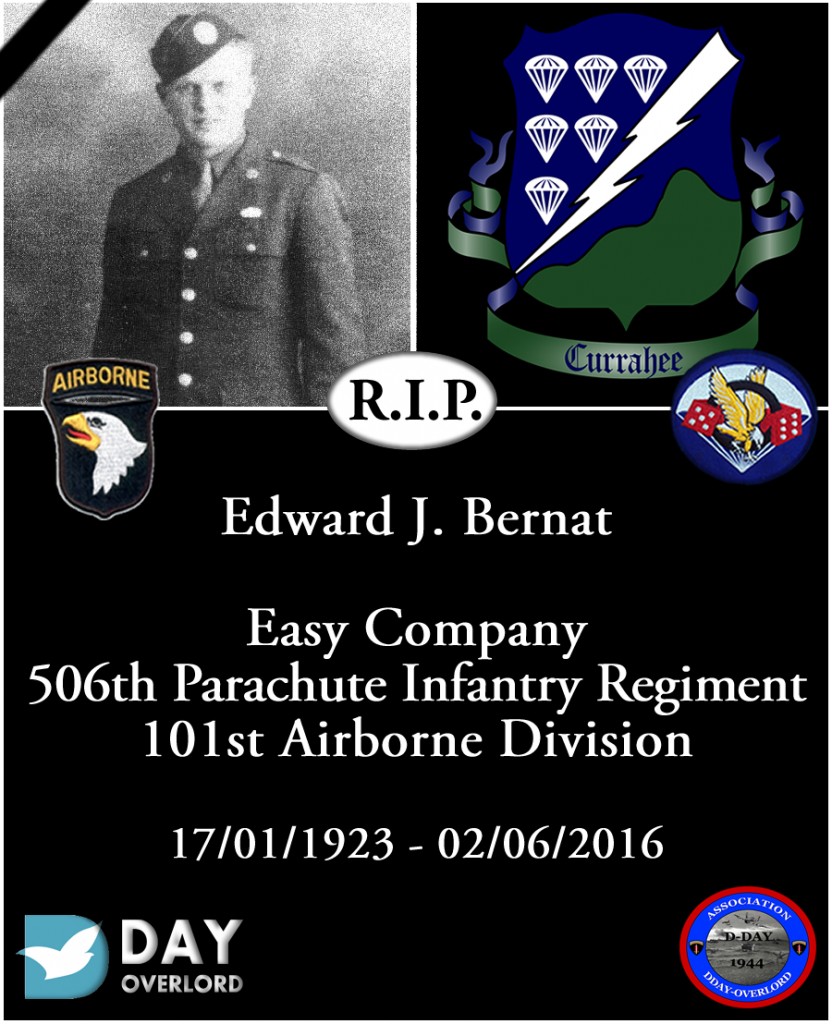 RIP Edward J. Bernat | 1923-2016
Easy Company
506th Parachute Infantry Regiment
101st Airborne Division
Edward J. Bernat was born on January 17, 1923. He enlisted on May 23, 1942, in Pittsburgh, Pennsylvania, and volunteered for the airborne troops. After classes, he joined Easy Company with the 506th PIR of the 101st Airborne Division. He participated in Operation Overlord by jumping over Normandy on June 6, 1944 before being engaged in Operation Market Garden in Holland. Seriously wounded during this engagement, he was evacuated and then demobilized.
After the war, he settled in Erie, Pennsylvania.