Eugene "Doc" Roe
Veterans of Easy Company,  506th PIR, 101st Airborne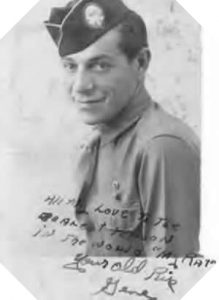 Eugene Roe was born in 1921 in Bayou Chene, Louisiana.
When he entered the airborne troops, it was planned to place him in one of the three medical companies for the Easy, although he had no medical experience at the time.
He finished his basic training in Toccoa, Georgia (USA). His bravery and dedication as a health auxiliary throughout the war has saved the lives of many soldiers.
Eugene "Doc" Roe passed away in 1999.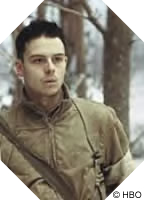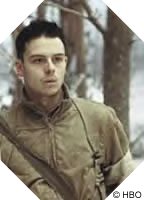 Actor Shane Taylor in Band of Brothers  

Back to the Band of Brothers veterans menu