Ordnance SBML 2-inch Mortar (50,8 mm)
History, technical sheet and photo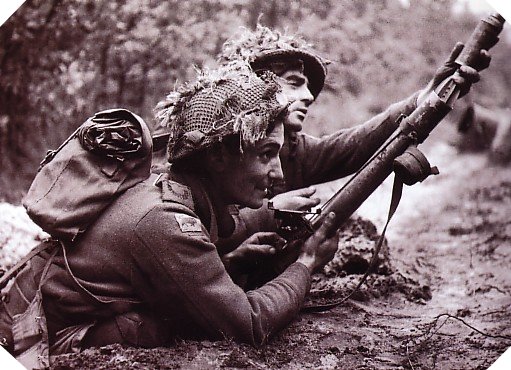 Ordnance SBML 2-inch Mortar (50,8 mm) history

Great Britain was seeking to build a light mortar in the 1930s to increase the firepower of its infantry sections. In November 1937 a 50.8 mm diameter model was validated and began to be produced as of February 1938. When World War II broke out, 500 2-inch mortars were endowed in the British infantry as well as the Commonwealth countries.
Very light and simple to use, can fire explosive, smoke and lightning shells and met with great success with the English military. Several versions of this lightweight mortar were created, equipping both the British cavalry with the Mark III used on board tanks as smoke launchers and by the British paratroopers with the model Mark 8 "Airborne". He is also a member of the Universal Carrier.
Used in all theaters of operations during the Second World War and especially during the Battle of Normandy, the 2-inch mortar remained in service in the English army until the 1980s to illuminate and mask the battlefield, Be replaced by the Royal Ordnance 51 mm infantry mortar model.
Ordnance SBML 2-inch Mortar (50,8 mm) specification

Creator/User: Britain
Denomination: Ordnance SBML 2-inch Mortar
Caliber: 50,8 mm
Effective firing range: 457 m
Rate of fire: 8 shells/min
Total weight: 4,8 kg
Barrel length: 53 cm
Traverse: 360°
Elevation: from + 45° to + 90 °
Explosive shell payload: 1 kg
Smoke shell payload: 0,9 kg
Illumination shell payload: 0,59 kg