75 mm Howitzer Motor Carriage M8 Scott
History, technical sheet and photo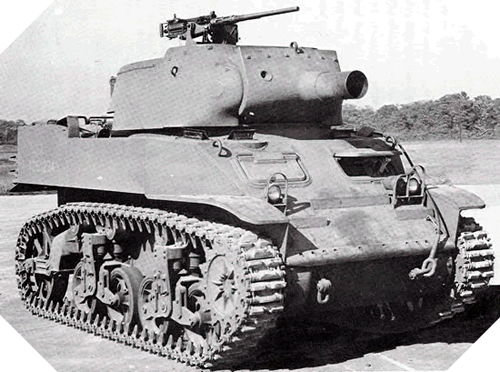 75 mm Howitzer Motor Carriage M8 Scott history

From the very beginning of their involvement in the Second World War, the Americans faced the difficulty of advancing artillery at the same pace as tanks and infantry. Hence the idea of ​​self-propelled guns to provide continuous support to the assault units while allowing to reinforce the firepower during the fixed or defensive phases.
To the extent that this self-propelled cannon is not a battle tank, the emphasis is laid on its ability to move and of course on its firepower. The Americans decided to use the chassis of the M5 Stuart VI reconnaissance tank (the most recent model of this tank at the time), weakly armored but mobile, on which they added an open turret on top protecting a short M2 Then M3 of 75 mm. This model was then named T17E1 HMC and it went into production from September 1942 to January 1944.
This self-propelled gun, nicknamed M8 Scott, is deployed in the Pacific as well as in Normandy or Italy.
After the Second World War, several nations were equipped with M8 Scott, notably France, which used it during the Indochina War.
75 mm Howitzer Motor Carriage M8 Scott specification
Creator: United States of America
Denomination: 75 mm Howitzer Motor Carriage M8 Scott – T17E1 HMC
Number produced (1942-1944): 1,778
Length: 4,98 m
Width: 2,32 m
Height: 2,72 m
Weight: 16 330 kg
Maximum speed: 58 km/h
Operational range: 160 km
Main armament: one M2/M3 75 mm gun (46 rounds)
Secondary armament: one 7,62 mm Browning M1919A4 coaxial machine gun, one antiaircraft 12,7 mm Browning M2 HB machine gun (400 rounds)
Engine: Twin Cadillac Series 42 inline 6 cylinder 4-stroke gasoline engine, 220 hp (164 kW) total at 3,400 rpm
Crew: 4 (commander, gunner, driver, assistant driver/loader)