Avro Lancaster Mark I
History, technical sheet and photo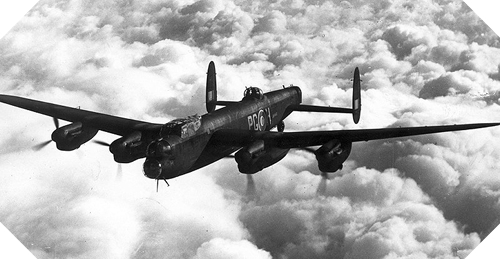 Avro Lancaster history

It was in 1940 that Winston Churchill launched an important order with builders, in order to equip Great Britain with important means of bombers. The Lancaster was born at that time.
The heavy-duty Lancaster bomber, which is highly resistant and able to take off despite a large mass, appears as the most powerful aircraft of the Royal Air Force during the Second World War. That's why 64% of British bombs dropped on enemy targets were shot from lancaster.
Lancaster bombers were also built under license in the United States and Canada. Armed with 8 machine guns to ensure at least its self-defense, the Lancaster carried out during the whole World War II a total of 156,000 missions. 608,612 tons of bombs were dropped and of the 7,377 units built, nearly half were destroyed in action: 55,000 crew members lost their lives.
Avro Lancaster specification

Creator/User: Britain
Denomination: Avro Lancaster Mk I
Length: 21,10 m
Wingspan: 31,10 m
Height: 5,97 m
Unloaded weight: 16,705 kg
Vitesse maximale : 462 km/h
Operational range: 2,670 km
Ceiling: 7,500 m
Armament: eight 7,7 mm (.303 Mark II) Browning machine guns
Crew: 7 (pilot, flight engineer, navigator, bomb aimer/nose gunner, wireless operator, mid-upper and rear gunners)
Transport capacity : 6,350 kg of bombs
Powerplant: four Rolls-Royce Merlin XX liquid-cooled V12 engines, 1,280 hp (954 kW) each
DDay-Overlord.com – Reproduction subject to authorization of the author –
Contact