Armstrong Withworth AW.41 Albemarle
History, technical sheet and photo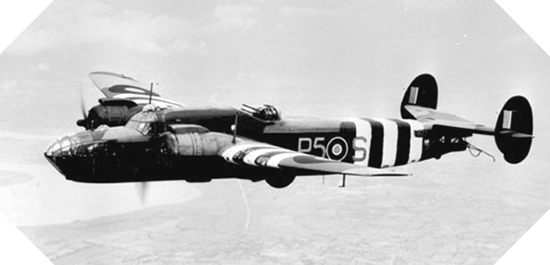 AW.41 Albemarle history

In 1938, the British wanted to build a light bomber that was easy to build in order to avoid shortages linked to a possible military embargo. The British military companies of the Bristol company then developed a prototype made essentially of a wooden structure gathered around welded steel tubes. Interested in the project, the British Air Ministry asked the firm Armstrong Withworth to produce this aircraft, as its factory was only used a little at that time. Engineers working at Armstrong Withworth and led by John Lloyd are modifying the Bristol project to strengthen its capabilities to carry ammunition, speed and range. It features a front-wheel tricycle train and a bi-drift tail unit.
200 units are immediately ordered by the Royal Air Force, as well as another 200 by the Soviet Union. The AW.41 Albemarle made its baptism of fire on March 20, 1940, less than two months before the outbreak of the Blitzkrieg by Germany. Its performances are disappointing and several other prototypes are developed to overcome the difficulties encountered.
Thus, its use is restricted to paratroop transport missions: it can accommodate up to ten equipped men and a drop plate is installed at the rear of the aircraft. Other units see the appearance of a Malcom hook that allows towing gliders.
The first aircraft were assigned in 1943 to the 295th Squadron which takes part in parachutes in Sicily. On D-Day, the AW.41's mission is to jettison British scouts belonging to the 22nd Independent Parachute Company of the 6th Airborne Division. These aircraft also tow gliders throughout the day of June 6, 1944 over the English Channel to the various areas to pose in Operation Tonga. The parachute transport version is called Albemarle ST, and the towing version of Albemarle GT. The Albemarle also took part in the Market-Garden operation in Holland in September 1944. Three months later, in December 1944, Britain put an end to its production: a total of 600 aircraft were built.
AW.41 Albemarle specification
Creator/User: Britain
Denomination: Armstrong Withworth AW.41 Albemarle
Number built (1940-1944): 602
Length: 18,26 m
Wingspan: 23,47 m
Height: 4,75 m
Unloaded weight: 1,240 kg
Maximum speed: 426 km/h
Operational range: 2,160 km
Ceiling: 5,490 m
Armament: six 7,7 mm Browning machine guns
Crew: 4 hommes
Transport capacity: 2 000 kg of bombs or 10 equipped paratroopers
Powerplant: two Bristol Hercules XI radial engine, 1,590 hp (1,190 kW) each
DDay-Overlord.com – Reproduction subject to authorization of the author –
Contact