Handley Page Halifax Mk III
History, technical sheet and photo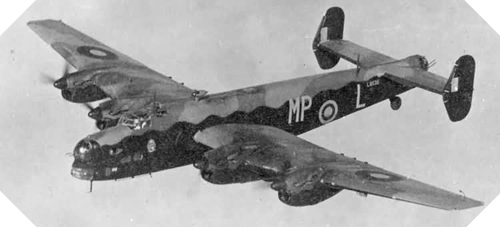 Handley Page Halifax history
The British bomber Handley Page Halifax, which was commissioned at the start of the Second World War in Europe, is a powerful four-engine aircraft with a range of over 2,000 kilometers.
It was in 1940 that the first Halifax bomber took off and a year later, on the night of March 11-12, 1941, it participated in its first tactical raid, the attack on the city of Le Havre, France.
Different versions of the Handley Page Halifax bomber are being built, including weather reconnaissance, anti-submarine warfare, and parachuting. Improvements were made in Halifax and it was in February 1944 that production of the Mk III model began. It ended only at the end of the Second World War.
A total of 75,532 missions (mostly overnight) are made from this heavy bomber and nearly 227,000 tons of bombs are dropped.
Handley Page Halifax Mk III specification

Creator/User: Britain
Denomination: Handley Page Halifax Mk III
Length: 21,82 m
Wingspan: 31,75 m
Height: 6,33 m
Unloaded weight: 17,345 kg
Maximum speed: 454 km/h
Operational range: 2,030 km
Ceiling: 7,315 m
Armament: eight 7,7 mm (.303 Mark II) Browning machine guns
Crew: 7 (pilot, co-pilot/flight engineer, navigator, bomb aimer, radio operator/gunner, 2 gunners)
Transport capacity: 5,900 kg of bombs
Powerplant: four Bristol Hercules XVI radial engine, 1,615 hp (1,205 kW) each
DDay-Overlord.com – Reproduction subject to authorization of the author –
Contact