WW2 American M1C steel helmet
History, technical sheet and photo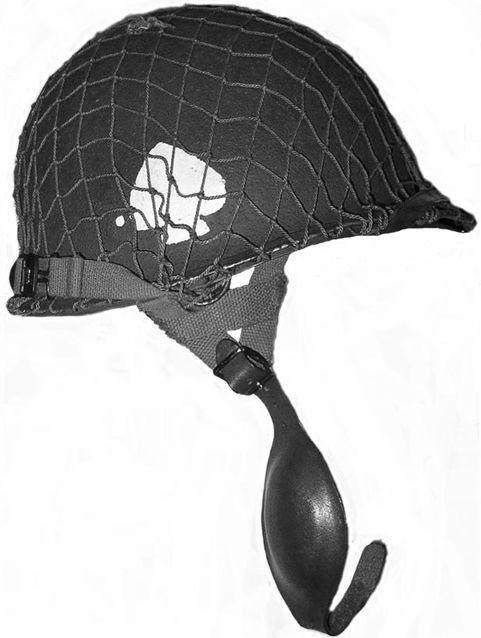 American M1C steel helmet history

When the Second World War broke out in Europe, American soldiers were still equipped with the 1917 flat helmet, the M-1917 A1, entirely inspired by the British model.
The American army decided in 1941 to change the helmets of its soldiers and the production of the M1 steel helmet begins. The latter is then composed of two distinct parts: an external part of steel-carbon-manganese, heavy and olive Drab, and an inner part called liner, much lighter, made of vulcanized fiber. Inside the liner, straps adjust the comfort of the helmet according to the head turn of its user.
With the appearance of the airborne troops, additional constraints have to be taken into account for paratroopers' equipment, and this also concerns helmets. The M1C model, worn by the American paratroopers during the Battle of Normandy, receives the addition of a pressed leather chin lined with chamois leather.
American M1C steel helmet specification
Creator/User: United States of America
Denomination: M1C Steel Helmet
Special features: Chin guard in buffed leather lined with chamois leather
Total weight (with liner) : 1,3 kg
Material: carbon-manganese steel
Color: olive Drab