HMS Nith
Index of Allied warships during Operation Neptune
History, technical sheet and photo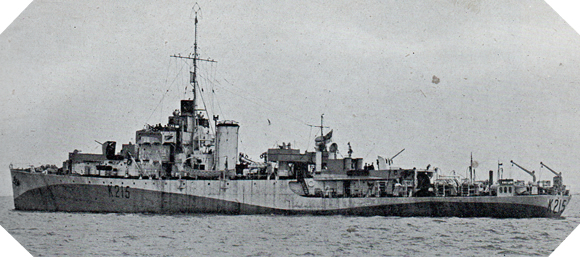 HMS Nith history

The HMS Nith frigate was launched on September 25, 1942, and entered service within the Royal Navy on February 16, 1943. Originally dedicated to convoy escort missions, sea trials indicated that it could also be efficient for Amphibious operations.
Thus, as part of the preparations for Operation Overlord, HMS Nith was chosen to take on the staff of Assault Group G.1 (Task Force G) commanded by Captain John Wentworth Farquhar. The frigate was thus designed to coordinate the progress of the maritime convoy as well as the landing of the 231st infantry brigade on the sector Jig of Gold Beach on June 6, 1944.
On the evening of June 24, still located in the Bay of Seine, it was hit by a Mistel guided missile shot by a Junkers Ju88. Ten crew members were killed and twenty-six others were injured. Severely damaged, it was towed to Great-Britain for repair. It was not until October that the frigate HMS Nith was operational and then headed to the Far East, where it took part in Operation Bibber off the coast of Thailand.
In March 1946, it was integrated into the reserve fleet based in Harwich and was sold two years later to Egypt, which renamed it "Domiat".
In 1956, during the Franco-Israeli-English intervention in Egypt to take control of the Suez Canal (Operation Musketeer), the Domiat was hit and sunk by HMS Newfoundland, which saved sixty-nine crew members.
HMS Nith technical sheet

Creator: Britain
Users: Britain (HMS Nith) – Egypt (Domiat)
Denomination: K 215 – H.M.S. Nith
Class: River-class frigate
Crew: 107 sailors
Armament (1944): 2x 102 mm guns, 10x 20 mm Oerlikon guns, up to 150 anti-submarine grenades
Displacement : 1,860 tons
Speed: 20 knots
Length: 91,8 m
Beam: 11,1 m
Draught: 2,7 m