USS Nuthatch
Index of Allied warships during Operation Neptune
History, technical sheet and photo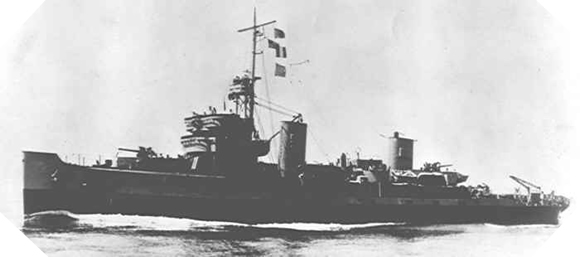 USS Nuthatch history

The USS Nuthatch was launched on 16 September 1942 and entered service on 19 November 1943. After a series of sea exercises, it carried out a series of convoys escorts across the Atlantic from January 1943 to April 1944 before joining Falmouth in Great-Britain in order to participate in Operation Neptune.
On June 5, 1944, it left the port of Tonquay and took the direction of Utah Beach, where it cleared the sea lanes for the benefit of the warships and troop transports of the naval force U. The USS Nuthatch continued his mission from D-Day until June 15, when it hit an underwater mine: slightly damaged, it managed to rally England by its own means to be repaired.
Subsequently integrated into Task Force 129, it was deployed during the naval bombardment of the German coastal batteries defending access to the port of Cherbourg. It continued its demining mission in the English Channel until August 1st, 1944 before operating in the Mediterranean Sear within the 21st demining wing. On May 31st, 1945, it returned to the United States and was deployed from September 18 to December 31 in the Pacific.
Removed from active duty on June 3rd, 1946, the USS Nuthatch was voluntarily cast during a shooting exercise more than a decade later.
USS Nuthatch technical sheet

Creator/User: United States of America
Denomination: AM 60 – U.S.S. Nuthatch
Class: Auk-class minesweeper
Crew: 100 sailors
Armament (1944): 1x 76 mm gun, 2x 40 mm guns, 8x 20 mm anti-aircraft guns
Displacement: 904 tons
Speed: 18 knots
Length: 67,44 m
Beam: 9,8 m
Draught: 3,28 m