101st Airborne Division
Pathfinders
---
Objectives of the Pathfinders
The first paratroopers to be dropped on Normandy are the pathfinders. These men are grouped into teams each consisting of a lieutenant element leader, four transmission operators and four paratroopers responsible for overall security during operations. They are dropped into enemy territory without initial marking, simply based on terrain observation and navigation calculations aboard the C-47 Dakota.
The Pathfinders are then tasked with drop zones (DZ) and landing zones (LZ) before the arrival of the airborne fighting companies while implementing the "Eureka" transceivers of which they are equipped. The latter send pulses picked up by the "Rebecca" transceivers installed under the fuselage of the C-47s, which allows the pilots to orient themselves. It is also possible to use these two means of transmission to send short Morse messages, both for pilots and for scouts.
The Pathfinders are equipped with day and night markings because the reinforcements airborne and air-transported are planned also on the day of June 6, 1944, at 21:00.
Daylighting consists of the use of yellow-colored panels to align to form the letter "T" as well as smoke. These smokes are green in color to indicate a "clear" DZ or LZ, ie without enemies, and red in color to account for the presence of adversaries on contact. At night, the Pathfinders are equipped with holophane lamps.
In all the jump zones dedicated to the 101st Airborne Division, the markings of the DZ "A" (Saint-Germain-de-Varreville) are the only ones to be realized in their entirety: for the other Pathfinders, the lack of means recovered after dropping or the presence of enemies on the DZs prevent the completion of the mission.
Pathfinders teams
Click on the teams to discover the names and photos of the Pathfinders of the 101st Airborne Division.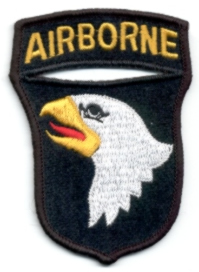 – Team A
Stick 1 – 502nd PIR
Stick 2 – 502nd PIR
Stick 1 – 377th PFAB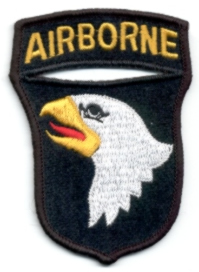 – Team C
Stick 1 – 506th PIR
Stick 2 – 506th PIR
Stick 3 – 501st PIR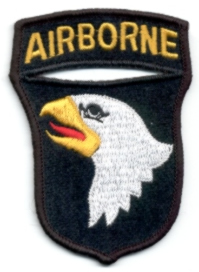 – Team D
Stick 1 – 501st PIR
Stick 2 – 501st PIR
Stick 3 – 506th PIR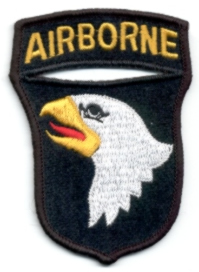 – Team E
Stick 3 – 502nd PIR
Stick 2 – 377th PFAB