Darrel "Shifty" Powers
Veterans of Easy Company,  506th PIR, 101st Airborne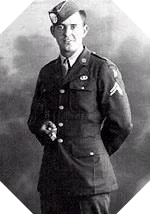 Darrell Powers grew up in Clinchco, Virginia, taking advantage of the great outdoors to become familiar with rifle shooting and quickly became an excellent shooter.
He worked as a machinist in a US Navy port at the Navy after finishing his high school education. But considering himself useful to other positions in the army and not being sure to keep this work, he then volunteered as a volunteer with the parachutists in 1942 and carried out his basic training at Camp Toccoa, integrating soon after The Easy Company.
He died on 17 June 2009 at the age of 86 years.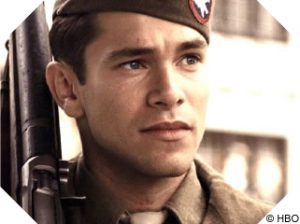 Actor Grant Peter Youngblood Hills in Band of Brothers

Back to the Band of Brothers veterans menu