Denver "Bull" Randleman
Veterans of Easy Company,  506th PIR, 101st Airborne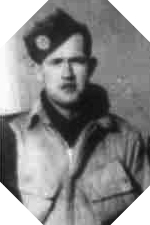 Denver "Bull" Randleman was born in 1920 near Rector in Arkansas. He left his Arkansas farm in 1942 to volunteer in the airborne troops.
In this period he joined the Easy Company at Toccoa Fields to finish his classes. His military comrades nicknamed him "Bull" because of his large build and his grave voice. Richard Dick Winters said of him that he is one of the best soldiers he has ever had under his command.
Denver Randleman passed away on June 26, 2003.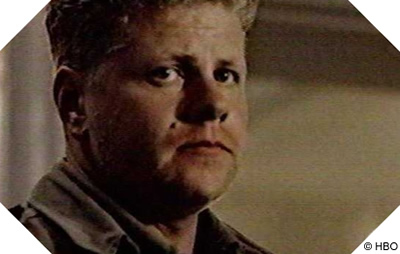 Actor Michael Cudlitz in Band of Brothers

Back to the Band of Brothers veterans menu