Georges Leygues cruiser

Index of Allied warships during Operation Neptune
History, technical sheet and photo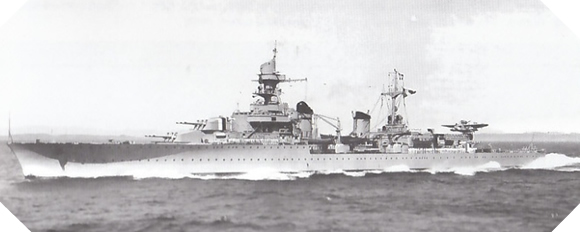 Georges Leygues cruiser history

The Georges Leygues cruiser is a French light cruiser built at Saint-Nazaire and launched on March 24, 1936. It comes into service on November 15, 1937. When the Second World War broke out in Europe, it was deployed in the Atlantic Ocean to fight against German convoys. On April 24, 1940, it was sent to the port of Mers-el-Kebir but escaped the attack of the British Royal Navy on July 3rd which made 1,297 killed in the French ranks.
Officially serving the regiment of Vichy, it returned to the port of Toulon and then left the Mediterranean sea through Gibraltar, without being worried by the British fleet in the area (Admiral English North was relieved of his duties following this incident) and then arrived in Dakar on 14 September. During the attempt of the landing allied with Dakar on 23 September 1940, Georges Leygues cruiser was engaged and damaged HMAS Australia twice.
After the Allied landing in North Africa as part of Operation Torch, it is placed under the control of Allied forces and carried out patrols in the Atlantic Ocean. Renovated in the port of Philadelphia until October 1943, it subsequently went back to its home port, Dakar. It took part in Operation Neptune off Port-en-Bessin in the company of the French  Montcalm cruiser and bombed the German positions at Omaha Beach on 6 June 1944. On D-Day, it also took part in the bombing of the Longues-sur-Mer battery and remained in the Bay of Seine until June 10th.
In August, the Georges Leygues cruiser participated in the landing of Provence and finally found the port of Toulon on 13 September 1944. It subsequently carried out several bombardments of the strongpoints in Italy, notably in the Genoa region in March 1945.
Renovated after the war in Casablanca, the Georges Leygues cruiser participated in 1954 in bombing operations in Indochina and then in the capture of the Suez Canal in 1956.
Georges Leygues cruiser technical sheet

Creator/user: Free France Navy
Denomination: Georges Leygues
Class: La Galissonnière-class light cruiser
Crew: 764 sailors
Armament (1944): 9x 152 mm, 8x 90 mm guns, 8x 37 mm guns, 12x 13,2 mm machine guns, 4x x 533 mm torpedo tubes
Displacement: 9,120 tons
Speed: 31 knots
Length: 179 m
Beam: 17,5 m
Draught: 5,3 m