USS Broadbill
Index of Allied warships during Operation Neptune
History, technical sheet and photo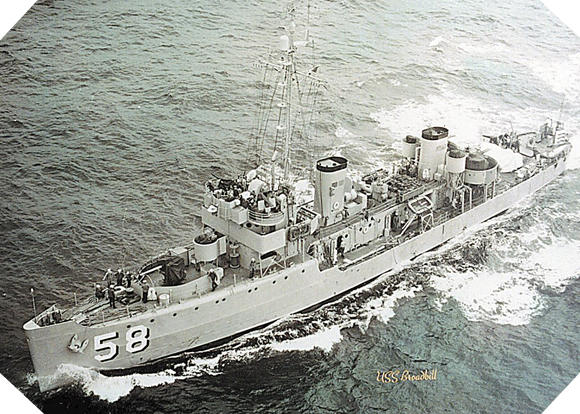 USS Broadbill history

USS Broadbill was launched on 21 May 1942 and entered service on 21 June 1943. After training at sea along the eastern coast of the United States, the minesweeper conducted escorts of convoys across the Atlantic Ocean until April 1944.
On April 11, 1944, Broadbill joined Plymouth in preparation for Operation Neptune. Integrated with the US Navy and in particular with the 7th Anti-Mines Squadron, it opened the way for the allied armada heading for Utah Beach in search of possible underwater mines. It operated off the Cotentin Peninsula beaches and then continued its demining missions in the English Channel, in front of Cherbourg on June 25th, when it was targeted by German artillerymen. It was taken out of the firing zone until the Allied warships silenced the opposing batteries.
The USS Broadbill minesweeper was deployed in July in the Mediterranean Sea and participated in the landing of Provence (Operation Dragoon). It returned to the United States on May 28, 1945, and was retired from active service on June 3, 1946.
When the Korean War broke out, it was reactivated on March 19, 1952 and deployed to the US 6th Fleet in the Mediterranean Sea and then along the Atlantic coast of the United States. Definitely retired from active duty on January 25, 1951, it was finally sold on December 1st, 1973 to be scrapped.
USS Broadbill technical sheet

Creator/User: United-States of America
Denomination: AM 58 – U.S.S. Broadbill
Class: Auk-class minesweeper
Crew: 100 sailors
Armament (1944): 1x 76 mm gun, 2x 40 mm guns, 8x 20 mm anti-aircraft guns
Displacement: 904 tons
Speed: 18 knots
Length: 67,44 m
Beam: 9,8 m
Draught : 3,28 m