USS Pheasant
Index of Allied warships during Operation Neptune
History, technical sheet and photo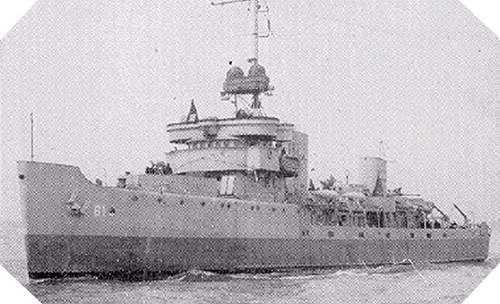 USS Pheasant history

The USS Pheasant was launched on 24 October 1942 and entered into service on December 12th of the same year. After a series of sea exercises and technical transformations, it escorted convoys along the eastern coast of the United States and in the Gulf of Mexico until the spring of 1944.
Engaged in Operation Neptune on the night of June 5-6, 1944, it was in charge with other minesweepers to clear a channel for the benefit of the warships and the troops transports from the naval force towards Omaha Beach. In the days following the beginning of operation Overlord, USS Pheasant continued its mine clearance missions, and on June 7, it helped the crew of USS Tide, hit by a mine. It was also deployed on June 25 during the duel of artillery between the Allied armada and the German batteries off Cherbourg.
Deployed in the Mediterranean Sea in July 1944 to take part in Operation Dragoon (landing of Provence) the following month, it served in this sector until May 1945 before being called back to the United States.
Retired from active service in December 1945, it was placed in reserve before being voluntarily destroyed during a shooting exercise more than a decade later.
USS Pheasant technical sheet

Creator/User: United States if America
Denomination: AM 61 – U.S.S. Pheasant
Class: Auk-class minesweeper
Crew: 100 sailors
Armemant (1944): 1x 76 mm gun, 2x 40 mm guns, 8x 20 mm anti-aircraft guns
Displacement: 904 tons
Speed: 18 knots
Length: 67,44 m
Beam: 9,8 m
Draught: 3,28 m