No 82 Gammon bomb
History, technical sheet and photo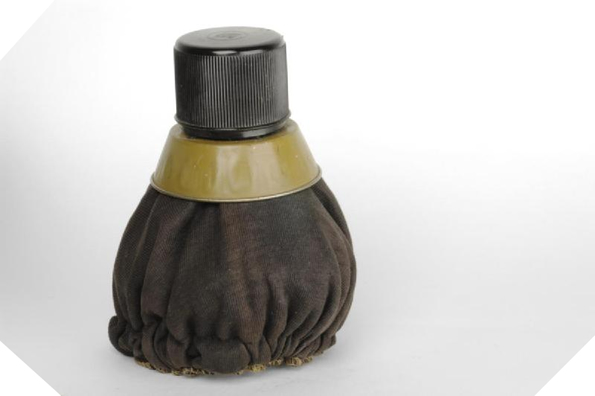 No 82 Gammon bomb history

In 1940 the British military engineers developed the anti-tank grenade N ° 74 "Sticky bomb" very rapidly, as the threat of a German landing in Britain was being threatened. This speed of design does not allow this explosive to be fully efficient and during the months that follow, the soldiers take the time to develop a new grenade capable of replacing it.
A team under the command of Captain RS Gammon (belonging to the 1st Parachute Regiment) imagines a multi-tasking grenade that can serve both anti-personnel and anti-tank: the user can choose the explosive to use By filling a canvas bag disposed around the detonator.
To use the grenade, remove the protective cap and throw it towards the hazardous area. With the friction of the air, the firing device will automatically arm. The firing pin is triggered at impact by a system called "Allways-fuze" (identical to that of grenade number 69), meaning that the detonator triggers the explosion regardless of the point of impact of the grenade.
This grenade, nicknamed "Gammon bomb" of the name of its inventor and numbered 82, is delivered from May 1943 to the English armed forces. It is used primarily by commando units and airborne troops who appreciate its simplicity of use and the freedom to use it to dose explosives depending on the target (up to 900 grams). Grenade No. 82 was used until the end of the Second World War and especially during the Battle of Normandy.
The remaining stocks of Gammon grenades were removed from service in the 1950s and then destroyed, being considered at that time to be too dangerous for their users.
No 82 Gammon bomb specification
Creator: Britain
Users : Commonwealth
Denomination: Grenade, hand, No. 82
Type of grenade: multitasking (anti-personnel and anti-tank)
Fonctionnement : Detonation at impact
Filling: capacity of up to 900 grams
Empty weight: 340 grams