Days of War video game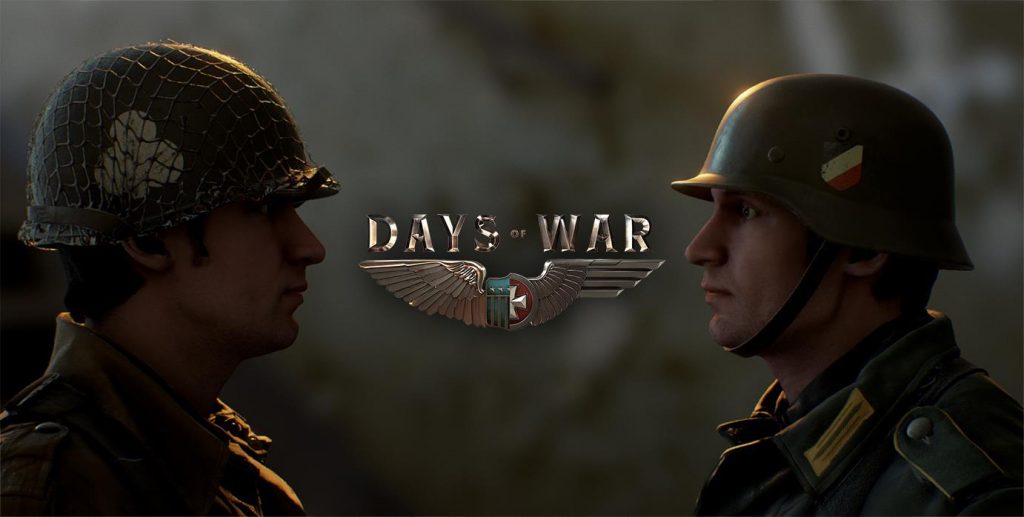 Days of War est un jeu vidéo multijoueur disponible à compter de janvier 2017 et inspiré de l'univers de la bataille de Normandie en 1944.
15 décembre 2016 : Jeu vidéo Days of War
Auteur : Marc Laurenceau
Cela faisait quatre ans que les amateurs de jeux vidéos historiques attendaient la sortie d'une nouvelle création inspirée par l'univers de la bataille de Normandie. A partir de janvier 2017, la société Driven Arts propose son jeu multijoueur "Days of War" conçu sur la base d'un FPS (First-person shooter, en français jeu de tir à la première personne). Dans cette première version, il permet aux utilisateurs d'incarner un fantassin ou un parachutiste engagé dans les combats de la Seconde Guerre mondiale, et en Normandie en particulier, face à d'autres soldats en multijoueurs.
L'authenticité est le maître-mot de l'entreprise Driven Arts, qui a misé sur la fidélité des reproductions d'armements, d'uniformes ainsi que la mise en scène des champs de bataille historiques. A titre d'exemple, les caractéristiques des différentes armes réellement employées par les différents belligérants et disponibles dans le jeu ont été prises en compte à l'instar du recul, de la précision ou encore de la masse.
Le développement a été rendu possible grâce à une campagne de financement participatif lancée en 2014 sur internet pour que le jeu soit disponible aussi bien sur PC et Xbox One que PS4. Quatre cartes sont proposées avec cette première version accessible depuis la plateforme Steam : l'une d'entre elle représente Omaha Beach, théâtre du débarquement des 1ère et 29ème divisions d'infanterie américaines le 6 juin 1944. Une autre carte propose aux joueurs d'évoluer dans un village normand au cœur des combats de la bataille de Normandie. En outre, les utilisateurs éclairés pourront créer leur propre carte et la proposer en téléchargement gratuit. Une autre manière d'aborder l'histoire…
DDay-Overlord.com – Reproduction soumise à l'autorisation du l'auteur –
Contact Webmaster