Many museums can be visited, specialized in different fields and sectors, to better understand the stakes and the evolution of the battles of the landing and the Battle of Normandy. You will find below a map locating the different museums.
Many military cemeteries can be visited in Normandy. Below you will find a map of cemeteries and steles dedicated to the memory of those who fell during the Second World War.
Your trip to Normandy already planned!
To simplify the preparation of your trip to the landing beaches, and to make sure you do not miss the essential places of the Battle of Normandy, the site D-Day Overlord presents courses proposals. Choose a type of route below depending on the time you have: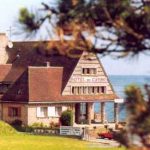 Accommodation: hotels, lodges, bed and breakfast, camping.
The site D-Day Overlord you discover a list of accommodation in Normandy to facilitate your stay on site: hotels, bed and breakfast, camping…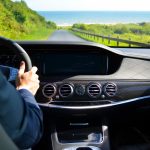 Car rental

Move at your own pace through the historical space of the Battle of Normandy by renting the car of your choice. Click here to find out more.

Documentation, maps, guides to prepare a trip to Normandy.
Click here to discover various books and guides that will make you discover the historical space of Normandy.

Back to the Normandy Today menu
DDay-Overlord.com – Reproduction subject to authorization of the author –
Contact