HMS Black Prince
Index of Allied warships during Operation Neptune
History, technical sheet and photo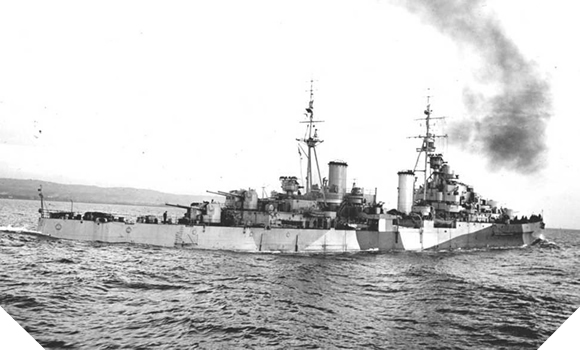 HMS Black Prince history

When the Second World War broke out in Europe, Great Britain became heavily dependent on maritime supplies, which became the prey of German submarines. To ensure their safety, the British launched the production of several light cruisers of the Dido class. From this class, the HMS Black Prince was launched in August 1942.
Upon entering active service, it made several escorts of convoys in the Arctic to supply the Soviets to Murmansk. Deployed in the Channel as part of the preparation for Operation Neptune in 1944, it patrolled among the 10th Wing of destroyers to destroy the German convoys. On the night of 26 to 27 April 1944, HMS Black Prince participated in the destruction of three German S-Boote boats off Brittany.
Deployed on 5 June 1944 off Utah Beach, it bombarded the Morsalines battery and fired 1,300 shells on D-Day. In August 1944, it made its way to the Mediterranean to support operations in progress (including Dragoon, the landing of Provence).
HMS Black Prince history

Creator/User: Britain
Denomination: H.M.S. Black Prince
Class: Dido-class light cruiser
Crew: 530 sailors
Armament (1944): 8x 133 mm guns, 6x 20 mm anti-aircraft guns, 3x 40 mm pom pom guns and 6x 533 mm triple torpedo tubes
Displacement: 7,200 tons
Speed: 32,2 knots
Length: 148 m
Beam: 15,4 m
Draught : 4,3 m